Great Trails within 90 Miles of the City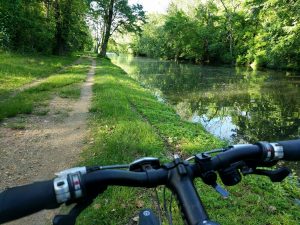 I'm just going to go ahead and say it: the Philadelphia metro area has the best cycling trails in the United States. Within an hour's drive, there are hundreds of miles of safe, car-free paved and gravel trails with beautiful scenery and interesting towns to explore.
Pennsylvania and New Jersey were industrial powerhouses in the late 19th and early 20th centuries when coal was king and manufacturing flourished, facilitating the development of riverside canals and train lines. Now those tow paths and rail beds have been converted to recreational trails, and modern cyclists are the lucky beneficiaries.