Life on two wheels
spinning round-n-round
I've never stopped riding bicycles since my father first guided me down the alley behind our house in the early 70's. The purpose has varied from basic transportation and paperboy's work tool to exercise, recreation, and exploration, but the experience has always included the joy and freedom that comes with gliding along on two wheels.
These days, I ride mostly for exercise, fresh air and sanity. Until fairly recently, I just rode around town. But in 2008, a friend convinced me to join a group of casual cyclists on a ride along the Great Allegheny Passage from Pittsburgh to Washington, DC. Some of us, including me, were poorly prepared and naive about the journey, but it ended up being an incredible experience. Ever since, I've tried to squeeze at least one or two long tours into every year, along with as many shorter journeys as possible.
For many of us, cycling is part of life, intertwined with our friendships, dreams, and everyday activities. This site seeks to explore those relationships: the impact of cycling on life …. and the impact of life on cycling.
There will be stories about the past, present and future. There will be descriptions of distant tours and local journeys. And there will be geeky diatribes about the virtues of various pieces of gear. Feel free to pick and choose.
I hope you enjoy what you find here.
Dave Bone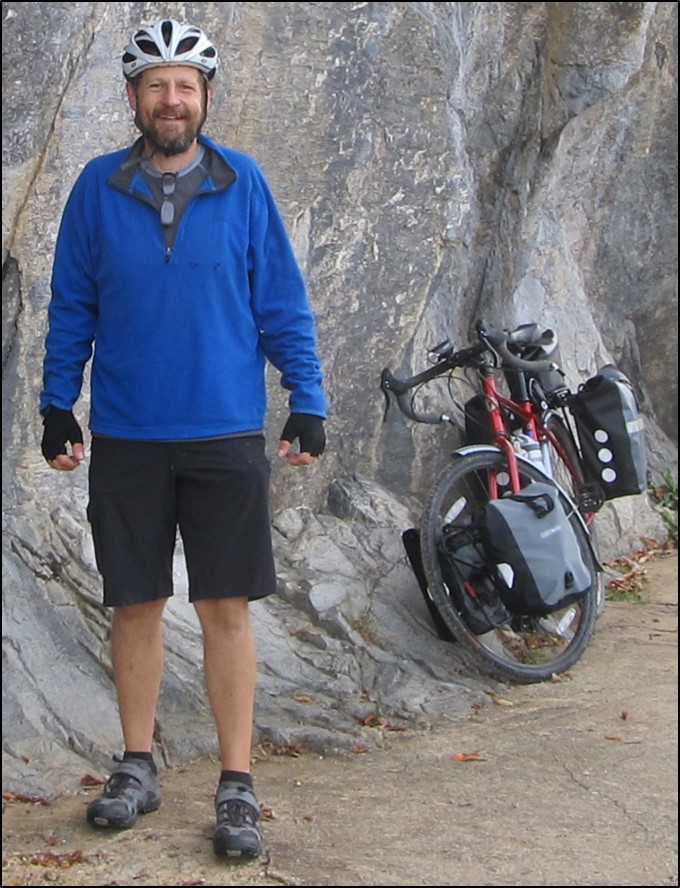 Note: Round-N-Round.com is a participant in the Amazon Services LLC Associates Program, an affiliate advertising program designed to provide a means for sites to earn advertising fees by advertising and linking to Amazon.com.